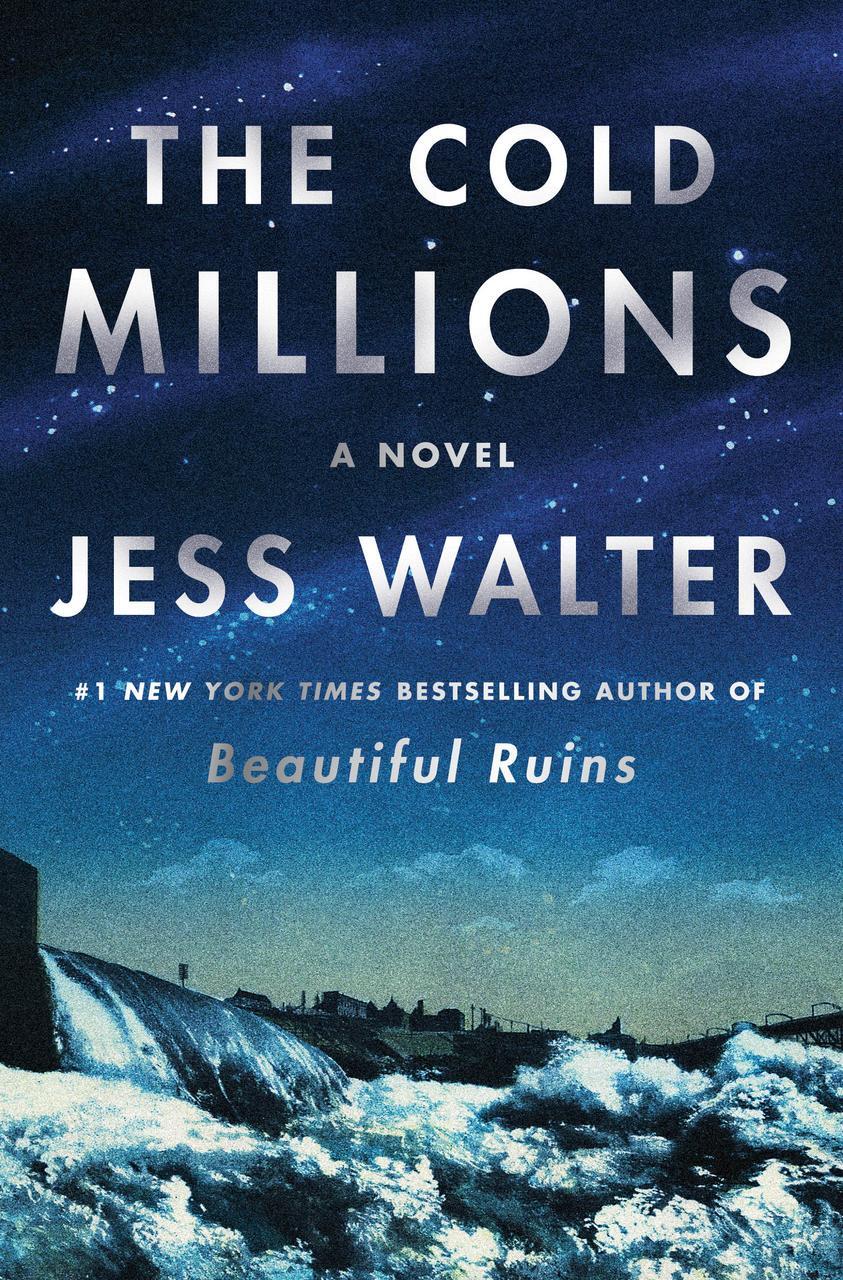 "SUPERB ... COULD BE WALTER'S BEST WORK YET." - Publisher's Weekly (starred review)
An intimate story of brotherhood, love, sacrifice, and betrayal set against the panoramic backdrop of an early twentieth-century America that eerily echoes our own time, The Cold Millions offers a kaleidoscopic portrait of a nation grappling with the chasm between rich and poor, between harsh realities and simple dreams. Featuring an unforgettable cast of cops and tramps, suffragists and socialists, madams and murderers, it is a tour de force from a "writer who has planted himself firmly in the first rank of American authors" - Boston Globe.
"Walter puts forth his most ambitious work yet, solidifying his place in the contemporary canon as one of our most gifted builders of fictional worlds ... Warm and deeply humane, this transporting novel is a staggering achievement from a landmark writer." - Esquire
"Riveting…. With an expansive cast that includes anti-capitalist firebrands, menacing tycoons, a coalition of multifaceted, multiethnic itinerant workers and sundry 'killers, detectives and anarchists,' this book captures the audacity, promise, ugliness and beauty of American life." - Kevin Canfield, Minneapolis Star Tribune
"Expansive, beguiling…. In Flynn, Walter has found a sublime heroine: outspoken, brave, and beautiful, too. She takes on Spokane's brutal and corrupt establishment with the kind of bravura that makes us yearn for her to time-travel to our era. Walter does a masterful job of using historical events and characters to draw parallels with what we face today, but the greatest triumph of The Cold Millions is how it mines literary realism but remains optimistic even in the face of tragedy. It's a thrilling yarn that simultaneously underscores the cost of progress and celebrates the American spirit."
- O Magazine
"We have heard that Jess Walter writes nonstop... Please, never stop." - Kirkus Reviews (starred review)
"Another triumph for the versatile novelist behind "Beautiful Ruins." - Washington Post
"A Scorsese-esque period piece, populated by cops, drunks, variety girls, temperance ladies, job sharks, Pinkertons, Wobblies, etc. A great book to get lost in." - Philadelphia Inquirer
"Consider this book a train ticket to a past time and place. In addition to boldly voiced characters and
dramatic suspense, in this century-ago tale of labor rights and wealth inequality readers will find plenty
of modern relevance." - Booklist (starred review)
"Jess Walter is a superb storyteller. His plot rolls on at a steady pace. His ear for dialogue, whatever the character, is acute. He knows when to amp up the prose with a telling metaphor…. As polished and hard as a diamond, The Cold Millions reminds us of America's tempestuous past and suggests that all this is anything but past." - Dan Cryer, Boston Globe
One of the most anticipated books of the season: New York Times Book Review, Wall Street Journal, Esquire, The Millions, Vogue, People, New York Post, USA Today, Medium, Boston Globe, The Philadelphia Inquirer, Newsday, O Magazine, St. Louis Post-Dispatch, Time, Parade, Washington Post.
A Best Book of 2020: O Magazine and Publisher's Weekly
Released October 27, 2020